Messages for Macintosh - what is it?
Messages for Macintosh is a new software suite for classic Macintosh (System 2.0 through MacOS 9.2.2) systems to interoperate with Apple iMessages via a familiar interface, with supporting software running on a newer Mac computer.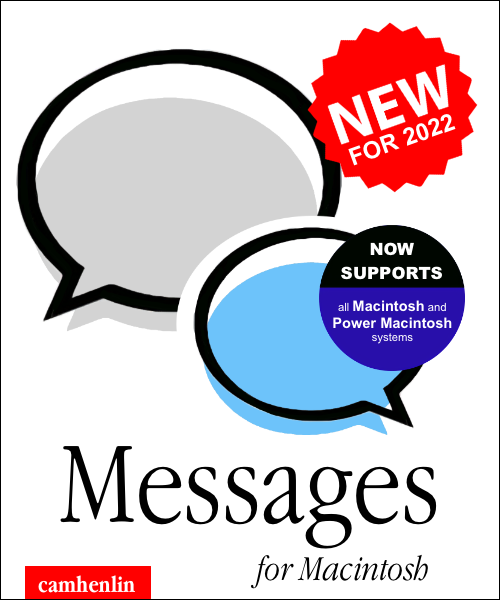 What is the purpose of this article?
The purpose of this article is to outline how to get your classic Macintosh system set up to send and receive iMessages with a familiar interface, just like what you would get on new Mac, iPhone, iPad, etc. This article will outline the simplest path to getting up and...


Click "Read More" to read the rest of the post
Read More